Meet Dr. Lauren Wood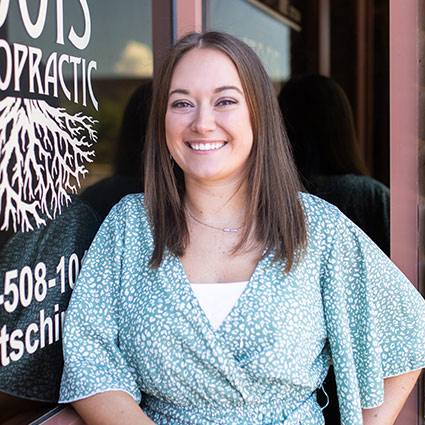 Discovering Chiropractic
Dr. Lauren Wood grew up in Kalamazoo, Michigan. She attended Michigan State University where she received a Bachelor of Science in Physiology. While attending Michigan State, she worked as a spinal rehabilitation tech in a chiropractic office. She loved the natural approach to creating health, rather than treating illness. It was during this time she received routine chiropractic care for the first time and had a resolution of headaches and heartburn, which she had been suffering with and taking medication for since early childhood.
Dr. Lauren attended Palmer College of Chiropractic, graduating cum laude in 2020. She was determined to learn all she could about creating wellness through chiropractic care, and attended countless seminars. One such seminar, called Upper Cervical Revolution, changed her life and ignited her passion for this highly specific form of care.
EXPLORE OUR SERVICES »

Focus on Families
Dr. Lauren is passionate about providing natural, gentle chiropractic care to children and pregnant women. Through Upper Cervical care and education, she wants to help families prevent future problems by keeping the nervous system in optimal condition.
She is certified in the Webster Technique for prenatal care by the International Chiropractic Pediatric Association (ICPA) and is a certified BIRTHFIT Leader. Dr. Lauren is also currently completing her Certification by the Academy Council of Chiropractic Pediatrics (CACCP), which is a 200-hour program with the ICPA.
Away From the Office
When Dr. Lauren is not at the office, she is most likely spending time with Dr. Michael and their dog Shadow. They enjoy walking, hiking, running, and rollerblading together. Dr. Lauren also loves reading about health, chiropractic, diet, and exercise in her free time.
Book Today
Contact us today to schedule an appointment.
---
Dr. Lauren Wood | (480) 508-1019